"I wish we'd gone in sooner. For once, my husband and I were able to discuss finances without blowing up at each other. This made it easier to address other hot topics in our marriage because we learned HOW to gravitate toward constructive communication patterns despite the emotional nature of some areas. Falling into old patterns happens less often because this new way, although challenging sometimes, feels so much better and actually gets our issues resolved."       –  PM, 46-year-old
Marriage/Relationship Counseling
Private. Trustworthy. Effective.
Marriage/Relationship Counseling
Marriage/relationship therapy is for couples who are: dating, engaged, newly-weds, married or partnered long-term, new parents, any couple facing difficult life changes, and those looking to amicably dissolve their partnership.
John Gottman [world-renowned researcher on marital stability and divorce prediction, and author of best-selling relationship self-help books including The Seven Principles For Making Marriage Work] says the lack of adequate repair following an argument is the biggest contributor to marital unhappiness and divorce.
*
Marriage/Relationship counseling with Alison
repairs your relationship by focusing on self-limiting beliefs, emotion regulation, and constructive communication skills to resolve problems new and old.
Unfortunately, we aren't formally schooled on how to cultivate, maintain, and communicate in a healthy, romantic relationship. This leaves us with a deficient skill set and uninformed approaches that promote damaging interactions with our partner.
Make your relationship changes easier, focused, efficient and effective.

Marriage/Relationship Counseling
Efficacy of Couples Therapy
is dependent upon the level of motivation and commitment of both partners, as well as their preparedness to acknowledge and understand their own roles in the relationship.
As your therapist, I learn about and assess your relationship, share my insights, and help you learn skills and use tools**  that allow you to thoroughly love and appreciate your relationship again.
**(these are NOT TIME-CONSUMING, and ARE EASILY IMPLEMENTED and therefore SUSTAINABLE)
My clients who get the most out of their therapy:
*Attend regularly to keep the momentum
*Do the activities assigned in between sessions
*Ask a lot of questions
*Bring a notebook (or ask for paper) to capture the highlights. Very helpful to look back on!
*Bring in real-life examples of challenging dialogue or circumstance they encountered. We discuss ways it could've been handled constructively.
Marriage/Relationship Counseling
"EXCEPTIONAL MARITAL THERAPY! I sought therapy due to challenges within my marriage including communication and infidelity. Being at a crossroad in my life, I needed to find someone to listen and support me in my struggle to gain confidence and salvage my marriage.
There was something in the way that Alison described her area of expertise and my first impression was she would be approachable and nonjudgmental, two important factors for me to form a safe and secure connection…she did not disappoint. I don't recall a time when I was able to simply let go, start from the beginning and let the words flow freely.
As a result, I feel lucky and privileged that over our sessions I have improved communication with my husband, developed tools to help us continue to grow and begun the journey to greater self-awareness. Alison's realism in our discussions is so appreciated, and seemingly difficult to find in a therapist.
Life is not always easy and our path often uncertain however, Alison has been able to share insights and applicable literature to help us work through the most difficult of situations. She is positive and caring, flexible and understanding, and I am thankful for all that she has to offer."        –  JK, 50-year-old 
Marriage Counseling Madison, WI Couples Counseling Madison, WI Relationship Counseling MaMarriage/Relationship Counselingdison, WI Couples Therapy Madison, WI 
Arguing 
does not mean you are a bad match, in fact, it can be a fantastic vehicle for improving your relationship. Turn negative interactions into learning opportunities that dissolve tension and transform your relationship into one that encourages growth, good energy, and reward.
Understand what you can do to put an end to your cycle of frustration and enjoy a loving partnership.
Marriage Counseling Madison, WI Couples Counseling Madison, WI Relationship Counseling Madison, WI Couples Therapy Madison, WI  Marriage Counseling Madison
Are you…
Feeling disconnected from your partner?
Feeling easily enraged in communication with your significant other?
Committed to staying in your relationship but feel at a loss for how to improve your connection?
Struggling to address issues like finances, parenting, scheduling, and chores calmly and effectively?
Not sure you still love or want to stay with your partner?
Recognizing red flags in your relationship but aren't sure what to do about them?
Loving your partner but the spark and excitement is gone?
Are you and/or your partner conflict avoidant?
Engaging in heated power struggles with your partner?
Marriage/relationship counseling repairs damage in your relationship due to disappointment, disillusionment, and resentment.
Falling in love is fun and easy. Love that stands the test of time involves attention to beliefs, attitudes, and behaviors in new ways.
Marriage Counseling Madison, WI Couples Counseling Madison, WI Relationship Counseling Madison, WI Couples TMarriage/Relationship Counselingherapy Madison, WI  Marriage Counseling Madison
Find connection and have fun together again! 
Marriage Counseling Madison, WI Couples Counseling M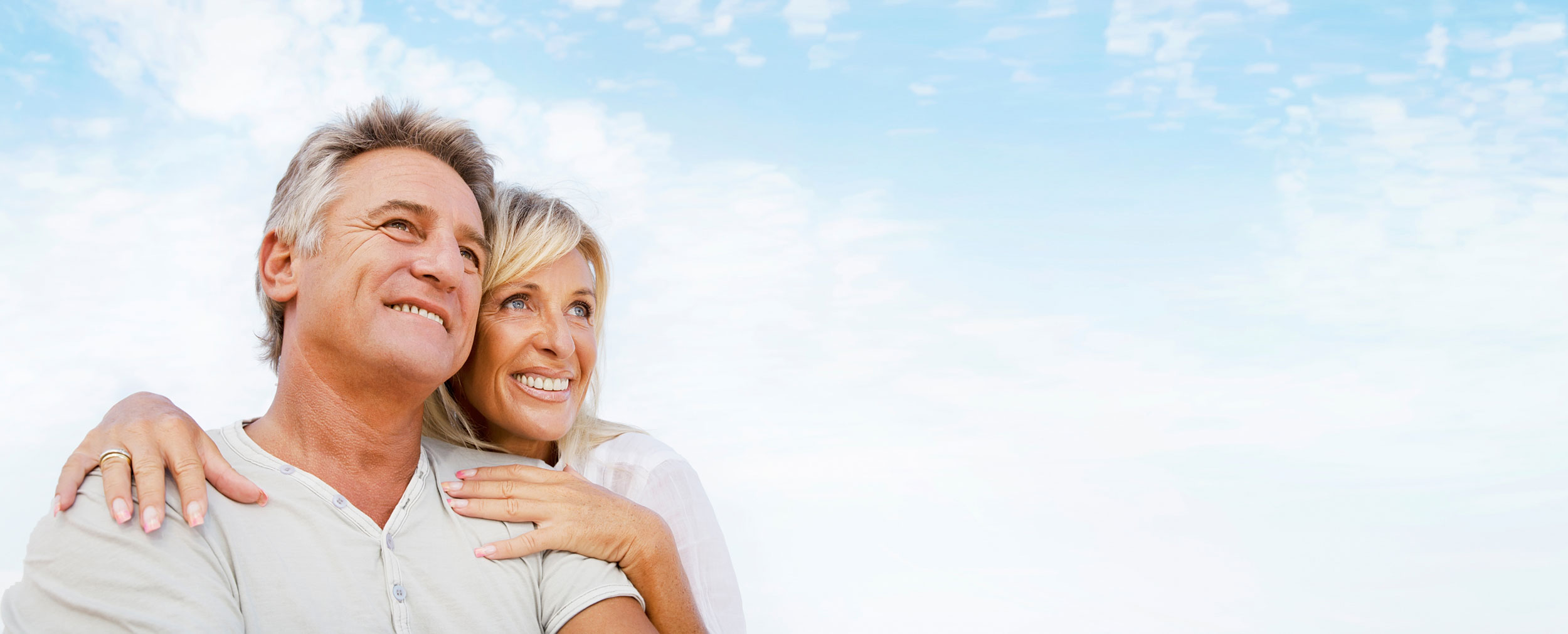 adison, WI Relationship Marriage Counseling Madison, WI Couples Therapy Madison, WI Relationship Therapy Madison, WI
Are you wanting to…
Find feelings of trust, commitment, connection, and romantic love that have escaped your partnership?
Feel heard, understood, and respected by your partner?
Explore new sexual experiences with your partner, but you're afraid s/he will be offended, angry, sad, disinterested or disappointed?
Consider or improve a non-monogamous arrangement?
Emotional connection and physical affection are crucial pieces in a fun-loving, fulfilling partnership.
Connecting intimately with your partner whether emotionally or physically can become awkward, life happens and distance between you grows.
Logistics take precedence:
work/career responsibilities, earning a comfortable income for your lifestyle, running a household, raising kids, loving your pets, spending time with friends and family, enjoying or finding hobbies, home maintenance projects, exercise, eat healthy… giving your partner attention easily falls to the far-far-far-away back burner.
Suddenly, one-on-one time with your spouse is like an awkward first date that doesn't get better, or the mere thought of attempting "quality time" is repulsive, or the attempts you've made have been mind-numbingly boring.
Marriage Counseling Madison, WI Couples Counseling Madison, WI ReMarriage/Relationship Counselinglationship Counseling Madison, WI CRead about Relationships transformed from dull to dynamite
What happened?
Surprisingly, we aren't taught how to develop and maintain a healthy romantic relationship.
This leaves us stumbling around throwing out random attempts at communicating our needs, being responsive to our partner's needs, conflict resolution, and love building.
It's unfathomable that we expect marriages to last without any formal education on how relationships thrive.
Smartly, education and testing are required for driver's licenses and professional licenses. Why are we granted a marriage license without ANY training or testing?
You don't have time for trial and error. You need efficiency.
Get efficient therapy and coaching with Alison.
Your love life can be exponentially more fulfilling when you give it focused attention with an effective relationship professional.
Marriage Counseling Madison, WI Couples Counseling Madison, WI Relationship Counseling Madison, WI Couples Therapy Madison, WI  Marriage Counseling Madison
BE SEEN, HEARD & UNDERSTOOD BY YOUR PARTNER.
How does intimacy repair work?  With the use of professional modalities (e.g. Cognitive Behavioral Therapy, Emotion Focused Therapy, and Internal Family Systems) we unblock and align your mind, emotions, body, and energy.
Mind: positive self-talk and self-image, envision what you want your connection to look/sound/feel like, positive thoughts about your partner, confidence in performance, ability to fantasize
Emotions: express your needs and be heard, hear your partner's needs in a positive way, discover unknowns about yourself and your partner, regulate your emotions with ease
Body: release tension and negativity, respond positively to your partner's affection, enjoy giving affection to your partner in ways they love, understand your and your partner's unique anatomy and what brings pleasure
Energy: safe transparency with your emotions, uplifted mood and experience of daily life, feel invigorated, seek intimacy for healthy release and connection
*   *   *
Marriage Counseling Madison, WI Couples Counseling Madison, WI Relationship Counseling Madison, WI Couples Therapy Madison, WI  Marriage Counseling Madison
About sex…
As a male do you have:
Performance anxiety?
Concern about your size?
Premature or inhibited ejaculation?
A low level of desire for sexual activity?
Trouble getting and/or maintaining an erection?
As a female do you experience:
Low desire?
Inability to orgasm?
Trouble getting or staying aroused?
Desire to orgasm in more than one position?
Anxiety about performance and/or body image?
You may have other concerns related to sexuality…
Lacking a strong connection with your partner
Sexual indiscretions [e.g. extramarital affairs, etc.]
Exploring a new sexuality [e.g. bisexuality, pansexuality, etc.]
Safely carry out fantasies [e.g. avoid STDs, discomfort, etc.]
Manage sexual compulsions that disrupt your lifestyle, relationships, etc. (e.g. excessive masturbation, masturbation in lieu of sex with partner, pornography, strip clubs, kinks, etc.)
Sexual inclinations that hinder enjoyable sex for you or your partner (e.g. BDSM, voyeurism, exhibitionism, etc.)
The Results?
Your confidence improves dramatically and your partnership becomes stronger and significantly more satisfying.
Emotional intimacy and sexual activity are healthy and vital components to our personal well-being. Sex is a stress reliever and releases 'happy chemicals' in your brain to improve mood. Shared intimacy creates a deep and satisfying connection with your partner.
*   *   *
Enjoy a safe & productive space for exploration & positive growth in your relationship!
*   *   *   *   *   **   *   *   *   *   **   *   *   *   *   **   *   *   *   *   **   *   *   *   *   **   *   *   *   *   *
Access client portal here: https://akcounselingmadison.clientsecure.me/sign-in
A preferred psychotherapist on PsychologyToday.com, GoodTherapy.org, ThreeBestRated.com & Expertise.com
Follow AK Counseling Inc. on Facebook to improve your newsfeed!
Marriage Counseling Madison